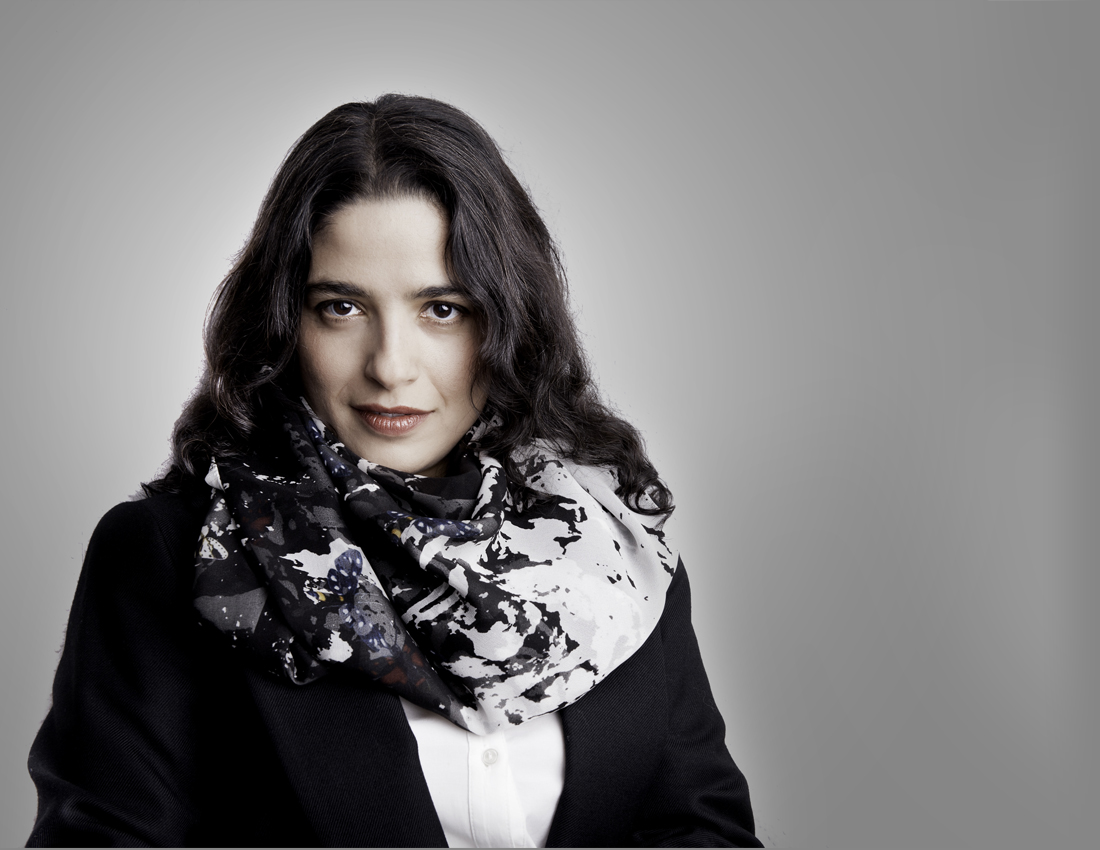 "What an enterprising programme from the Israeli pianist...great charachterfulness...every sonata seems to spring a surprise... fleet and airy"

GRAMOPHONE MAGAZINE, UK
"...probing, incisive pianist with a beautiful sound and an impressively transparent touch...If you like Glenn Gould's Bach, you'll like Yarden's... superb voice-leading and a sense of purpose in every note"

WASHINGTON POST, USA
"Yarden displays an inventively intelligent Haydn, full of wit and abundance, with a delicate, varying touch... glowing, adventurous, at times intimately chamber-music-like, at times grand and orchestral"

FONO FORUM MAGAZINE, GERMANY
"Wherever you listen in this recording, you will be richly rewarded"

PREIS DER DEUTSCHE SCHALLPLATTENKRITIK, BESTENLISTE (Quarterly German Records Critics' Prize, for Haydn CD)

Two New Fantastic Reviews from Diapason Magazine and Piano News Magazine!
Einav Yarden's Schumann CD recently received a hailing review on France's most prestigious magazine, 'Diapason':
"...It is difficult to imagine a simpler execution, a more direct one, one that is more in touch with the text.. fluidity and remarkable attention to detail suggest an ideal, made of integrity and idealism. Atmospheres are born, they pass and die in a blinding clarity as much as the articulation, the weight, the balances and the answers from left and right hands become spellbinding... Returning to Fantasie, whose second movement may become a burden if played by less intelligent fingers, Yarden avoids any effect of a heavy march...It should be emphasized that, on the threshold of this admirable and splendidly recorded piece, Fantasiestücke op. 111 sound as strange, enigmatic, fleeting and sombre as they should be." -- Alain Lompech, "Diapason" (France)

And also an enthusiastic review on "Piano News" Magazine:
"... Schon in den "Drei Fantasiestücken" op. 111 hört man die Verquickung der für Schumann unabdingbaren Leidenschaft mit dem Nachhören des Gespielten, um es genaustens dem Ausdruck anzupassen. Die große jugendlich-stürmerische Fantasie C-Dur vermag sie so sensibel aufzuschlüssen, dass dem Zuhörer die Strukturen durchaus bewusst werden... [über Waldszenen op. 82] Das gelingt ihr so nachhaltig und beeindruckend, dass man ihrem Spiel mit Spannung lauscht. Einav Yarden ist eine wunderbare Pianistin, die mit ausgefeilten Ideen und einer wunderbaren Tongebung überzeugt." -- Carsten Dürer, Piano News (Germany)
Jumping in to replace the international star Daniil Trifonov in Bayreuth!!
On monday, 23.7.2018 I was called to replace Daniil Trifonov in a matter of few hours, in a solo recital at the immensely beautiful baroque theater, Markgräfliches Opernhaus (Margravial Opera House) in Bayreuth, Germany. Trifonov, despite being struck by food-poisining, decided to play the first part and I then performed the rest - a beautiful and unforgettable experience to play in this very special hall and an honor to jump in for this remarkable pianist!

https://www.steingraeber.de/cs/2018/07/daniil-trifonov-laesst-den-fluegel-singen/

See all news