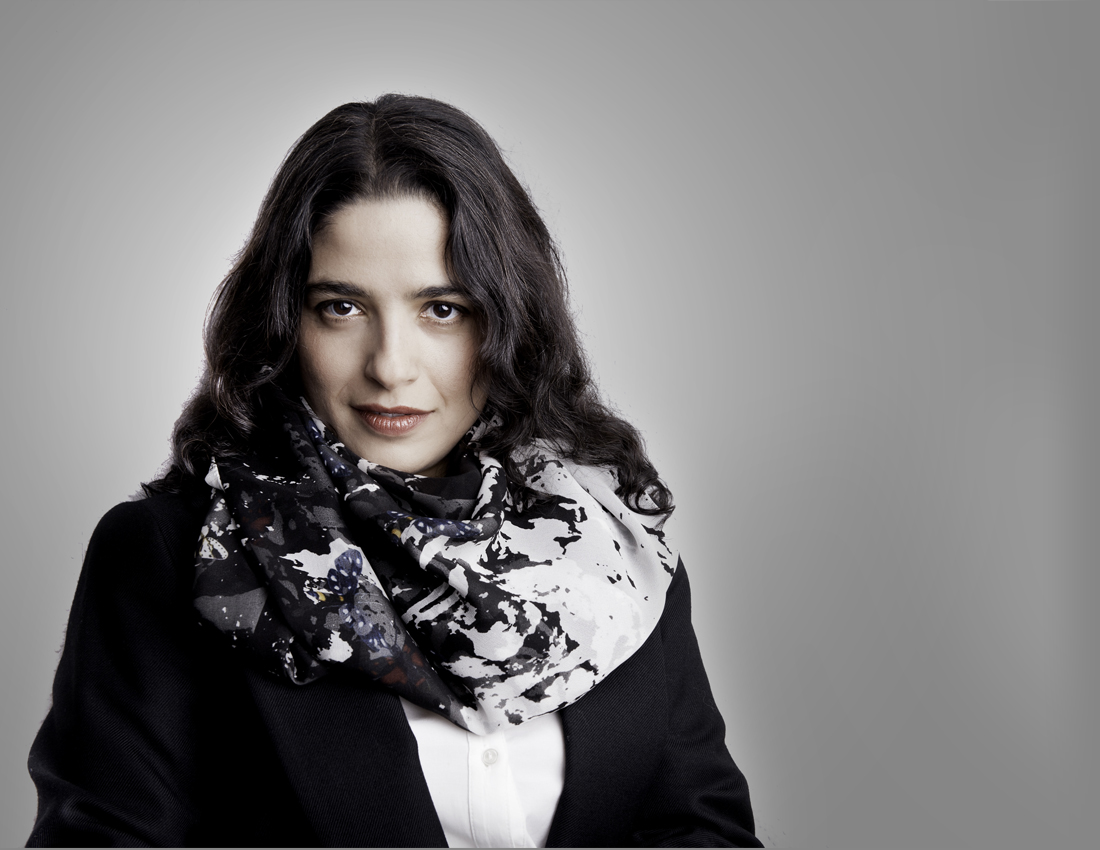 "What an enterprising programme from the Israeli pianist...great charachterfulness...every sonata seems to spring a surprise... fleet and airy"

GRAMOPHONE MAGAZINE, UK
"...probing, incisive pianist with a beautiful sound and an impressively transparent touch...If you like Glenn Gould's Bach, you'll like Yarden's... superb voice-leading and a sense of purpose in every note"

WASHINGTON POST, USA
"Yarden displays an inventively intelligent Haydn, full of wit and abundance, with a delicate, varying touch... glowing, adventurous, at times intimately chamber-music-like, at times grand and orchestral"

FONO FORUM MAGAZINE, GERMANY
"Wherever you listen in this recording, you will be richly rewarded"

PREIS DER DEUTSCHE SCHALLPLATTENKRITIK, BESTENLISTE (Quarterly German Records Critics' Prize, for Haydn CD)

Hailing review of Bach CD on Fanfare Magazine, USA:
"...What I truly love about Yarden's performances, though, is the way she not only plays the music but inhabits it. The way that she naturally tosses of the abrupt figurations, at first virtuosic and full-bodied, later gentle, even sigh-like—making them feel like real physical gestures, not only musical ones—in C. P. E. Bach's E♭-Major Fantasia is just delightful. Her playing is palpable..." by Scott Noriega, Fanfare Magazine Nov-Dec issue
Raving reviews of Bach CD on PIANONews magazine, PIANIST Magazine and Stereoplay!
PIANONews, 6/6 points for interpretation: "...Einav Yarden is completely committed to this incomparably fresh tonal language, and in the juxtaposition with cleverly selected piano works by his father, she interprets these works with ravishing elegance. The pleasure of listening is not interrupted at any point, and one is always inspired to smile, indeed, feels inwardly refreshed after hearing these magnificent works... Her touch is exceptional, and the freedom with which she varies the tempi and allows the pauses so cleverly built in by C.P.E. Bach to break in is fascinating..." by Helmut Peters, PIANONews Magazine, Germany, Sept-Okt 2023 Issue

PIANIST Magazine, 9/10 points: "...Yarden tackles the brisker pieces with great joy of playing and virtuosity, and the ornaments are also are wonderfully brilliantly executed, while she plays the quieter passages and movements with great tonal with great tonal sensitivity...Einav Yarden achieves this exceptionally well. She plays very rhythmically and does not get bogged down in details. Just listen to her interpretation of the original C minor rondo wq. 59/4. Conclusion: An impressive juxtaposition of father and son of father and son, which makes you curious for more." By Mario-Felix Vogt, PIANIST Magazine, Netherlands/Germany, Sept-Okt 2023 Issue
Recital debuts in Toulouse's internationally renowned festival 'Piano aux Jacobins' and at New York City's Merkin Concert Hall coming up!
Great fall concerts coming up, among them two exciting debuts: On September 25 I will have the honor of giving my recital debut at the prestigious french festival, "Piano aux Jacobins", a renowned festival featuring some of the world's leading concert pianists, as Richard Goode and Elisabeth Leonskaja. Check it out here: https://www.pianojacobins.com/
And on October 12 I will give my recital debut at NYC's famous Merkin Hall, of the Kaufman Music Center, just around the corner from Lincoln Center. This will be the opening concert on their series 'Dialogues'. More information here: https://www.kaufmanmusiccenter.org/mch/event/einav-yarden/