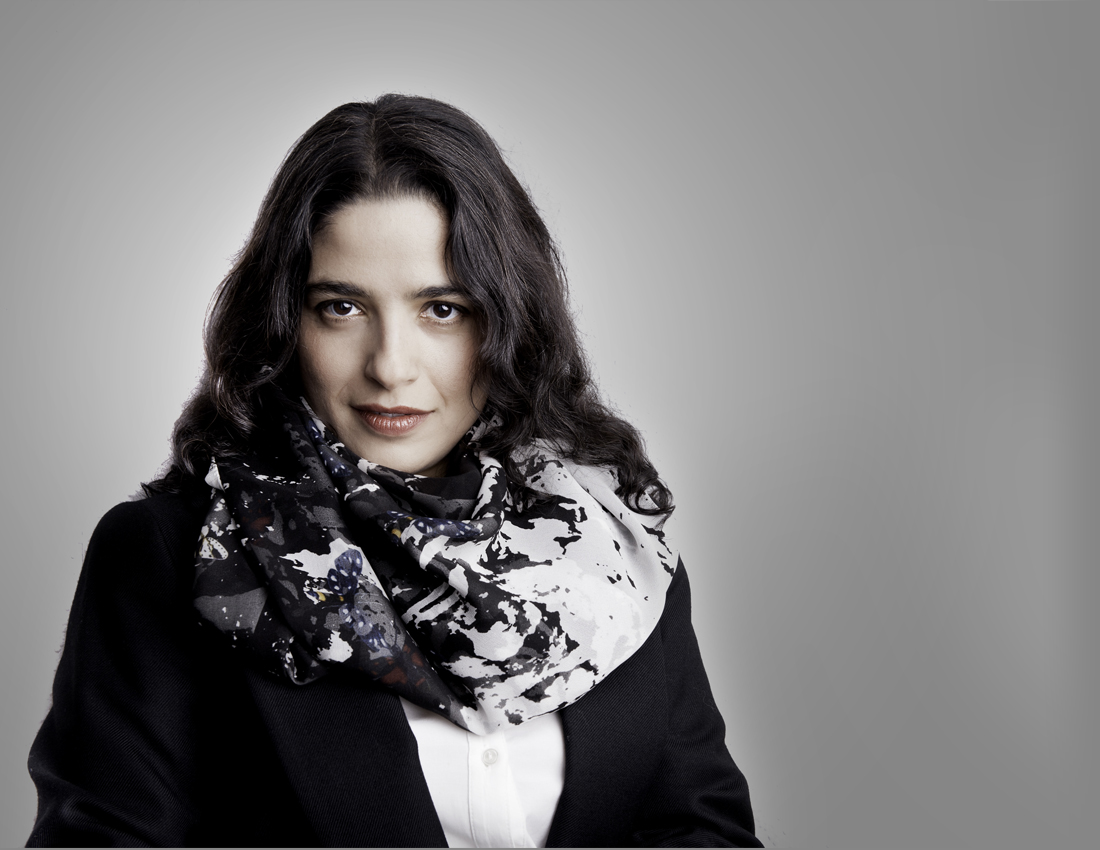 "…ingenious mix of precision and natural rubati. A fascinating debut CD from a marvelous musician"
Carsten Dürer, Piano News

Fantastic new review on UK's Gramophone Magazine!
October 2016, article by Harriet Smith
"What an enterprising programme from the Israeli pianist Einav Yarden. She eschews the obvious, choosing six of Haydn's middle-period sonatas which offer a microcosm of his endlessly varied world and she responds to each with great characterfulness. That is evident from the first sonata here, the F major (No 29), whose first movement satirically juxtaposes the most highly contrasted ideas: Yarden allows the humour to speak for itself, whereas Marc-André Hamelin tends rather to underline the jokes. Her way with the minuet finale, with its dolorous syncopated trio, is also spot-on.
She delights in the physicality of the Allegro of the D major Sonata (No 24), with its repeated-note figuration that simultaneously looks back to Scarlatti and forwards to Beethoven; its operatic D minor slow movement has a beautiful sense of line and she switches effortlessly back to freneticism as the Presto breaks in.
Every sonata seems to spring a surprise... Yarden clearly has much to say in this repertoire and she's beautifully recorded too."

http://www.gramophone.co.uk/review/haydn-piano-sonatas-einav-yarden
Haydn CD Selected as CD-des-Doppelmonats on Piano News Magazine, and new praising reviews on Stereoplay Magazine and Haaretz Newspaper
Haydn CD selected as the CD of the Bi-Monthly Issue on Germany's Piano News magazine (Sept-Oct Issue). From the accompanying review (to be translated soon): "Mit Finesse und einer sensiblen Tongebung gestaltet sie die meist einfachen Motive, die Haydn mit harmonischen Wechseln und Verzierungen weiterentwickelt. Der moderne Flügel wird unter Yardens Händen zu einem Mittel, das der Pianisten die Möglichkeiten unterschiedliecher Klangfarben bietet: zwischen Hammerflügel und der Klangweite eines modernen Instruments.... Einav Yarden ist sich jeder Nuance im Zusammenhang des Geschriebenen bewusst, gestaltet geschickt, ohne zu (den heutzutage üblichen) Übertreibungen zu neigen, sondern lässt der Musik bei aller Gestaltung ihren natürlichen Fluss. Das ist großartiges Klavierspiel und Yarden beweist einmal mehr, zu welcher künstlerischen Größe sie fähig ist" --- Carsten Dürer, Piano News Magazine

See all news